Practice
Dr. Jane Mitchell opened the practice in 2001 and we have been providing exceptional, professional veterinary care ever since. The practice is situated at the top of Macquarie Street, at the beginning of the South Hobart shops (opposite All Saints Church).
There is free parking in the car park at the rear of the building. The entrance to the car park is beside the practice on Macquarie Street.
Staff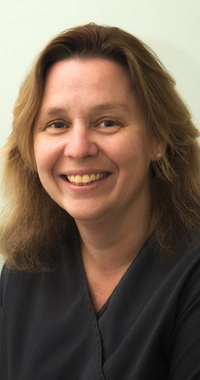 ---
Jane Mitchell
BSc(Vet)(Hons) BVSc(Hons)
Jane grew up in Canberra, in a family with many pets and has maintained this focus on animals throughout her life, studying Veterinary Science and Science with a major in Veterinary Science studying wildlife physiology.
Jane opened Macquarie Animal Hospital in 2001, after a long period working in other practices on the mainland and in Hobart. She loved South Hobart and decided it was the suburb for her. She loves the large variety of animals and people we see every day.
She is a highly skilled veterinary surgeon with extensive experience in small and large animal practice. She has now chosen to focus on small animal practice, primarily.
When not at work, Jane loves spending time with her family and travelling. She and her husband have five wonderful children and one very naughty Dachshund!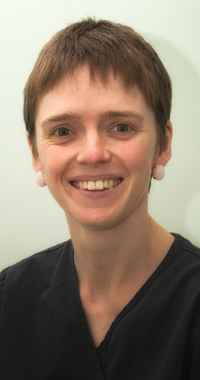 ---
Holly Donohoo
BSc (Hons) BVSc (Hons)
Holly joined Macquarie Animal Hospital in 2006 and has, after 12 years, decided to take a longer break. She is going to Europe for 12 months to visit museums, eat lots of yummy food and see the sights. She will be most commonly found haunting the jewellery rooms of the V and A and the Louvre!
Holly's first stops are London, Amsterdam and Bruges.
Holly's beloved pug, Violet, is temporarily residing with her great-grandparents and will no doubt come back rounder than she left!
---
Rosslyn
BVSc
Coming soon!
---
Sheraleigh Berry
Cert II Animal Studies
Sheraleigh grew up south of Hobart on a farm near Huonville. She has always been surrounded by a menagerie and loves it! Since joining our team in 2012, Sheraleigh enjoys the privilege and opportunity of helping clients and their pets. She loves getting to know the furred and feathered members of people's families. She particularly enjoys discussing nutrition and general health care. She has taken further courses in various aspects of nursing and has completed her Cert II. Sheraleigh enjoys an active lifestyle when not at work and is often followed around by her dogs, cats, chooks, pigs and cows.
---
James Higginbotham
James has been a part of our team since 2013. He has steadily worked his way up from being a young kennel hand to a Veterinary Nurse. In 2015, he completed his year 12 studies and is now working part-time, whilst enrolled at the University Of Tasmania. In between work and study, he plays and loves football. He has two beautiful, spoilt cats, Claudia and Chloe.
---
Erin Cadd
Veterinary Nurse
Coming soon!

---
Olivia Roberts
Veterinary Nurse
Coming soon!

---
Isabella Heaperman
Veterinary Nurse
Coming soon!

---
Sancia Bingham
Veterinary Nurse
Coming soon!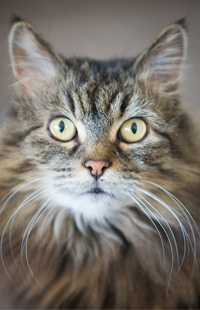 ---
Princess Willow Blossum
Known affectionately as Princess. She joined the practice in 2005, having fled the confines of the Cat Centre. She is the chief employee responsible for customer relations.
Having survived a 'bout of cancer', the only reminder being the loss of her right hindleg, she knows first-hand what it is like to be a patient at the hospital.
She particularly enjoys the 'meet and greet' aspect of her job and in her spare time, loves to eat!